FOOTWEAR TECHNICAL INFORMATION
REBEL Safety Gear work boots comply with the standards required by ISO 20345:2011 and SANS 20345:2014.
APPLICATION AND INDUSTRY GUIDELINES​

Our Application and Industry Guideline serves as a guide to assist you in choosing the best REBEL Safety Gear products which suit your needs appropriately.
View our Applications and Industry Guideline document here (click this link to open the downloadable PDF Applications Guideline chart).
Please note that this Applications Guideline chart is a guideline only. If you are uncertain about the products suitable for a certain application, please consult your PPE (personal protective equipment) specialist or don't hesitate to contact us for further assistance and advice.
The classification system used to identify the protection provided by the footwear is listed below:

Impact and compression 200 joules.

Impact and compression 200 joules, closed heel region and anti-static properties.

Anti-penetration protection plus S1.

As S1, plus water resistance.

As S2, plus penetration resistance.
ADDITIONAL PROTECTIVE CLASSIFICATIONS​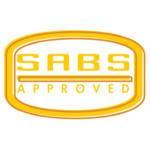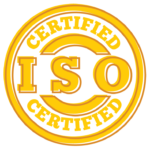 Added protection can be provided, and is identified on the product by its marking, as:
HRO: Sole resistant to hot contact of 300°C (Celsius) for 60 seconds
P: Penetration resistance: 1100 Newton's
M: Metatarsal protection
WR: Water resistance
SRA: Slip resistance. Tested on a ceramic surfaces.
SRB: Slip resistance. Tested on a metal surfaces.
SRC: Slip resistance. Tested on ceramic and metal surfaces.
SELECTING THE RIGHT FOOTWEAR​
Please refer to the tongue label to identify the specific safety and protection properties built-in to your pair of REBEL boots or shoes. It is important that the specific style and size of boot or shoe selected for use meets requirements for the environment and application in which it will be used.
Where the environment is not known, it is very important that consultation is carried out between the seller and the purchaser to ensure, where possible, the correct footwear is provided.
It is very important to note that damaged footwear will not provide the necessary protection you require, and they should be replaced immediately if not in the suitable condition to protect your feet.